Stillwater, MN Opera Company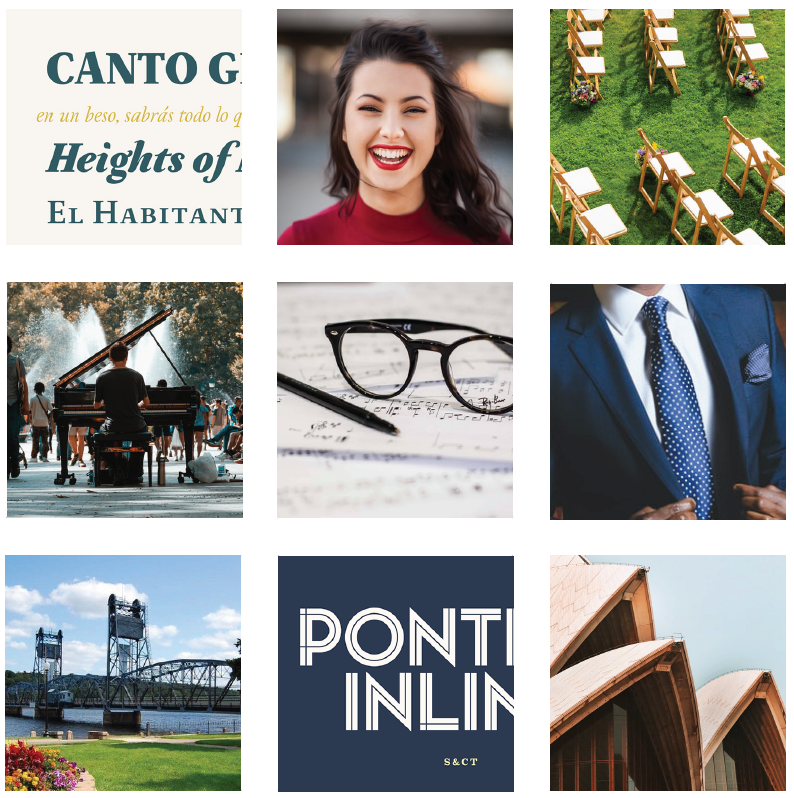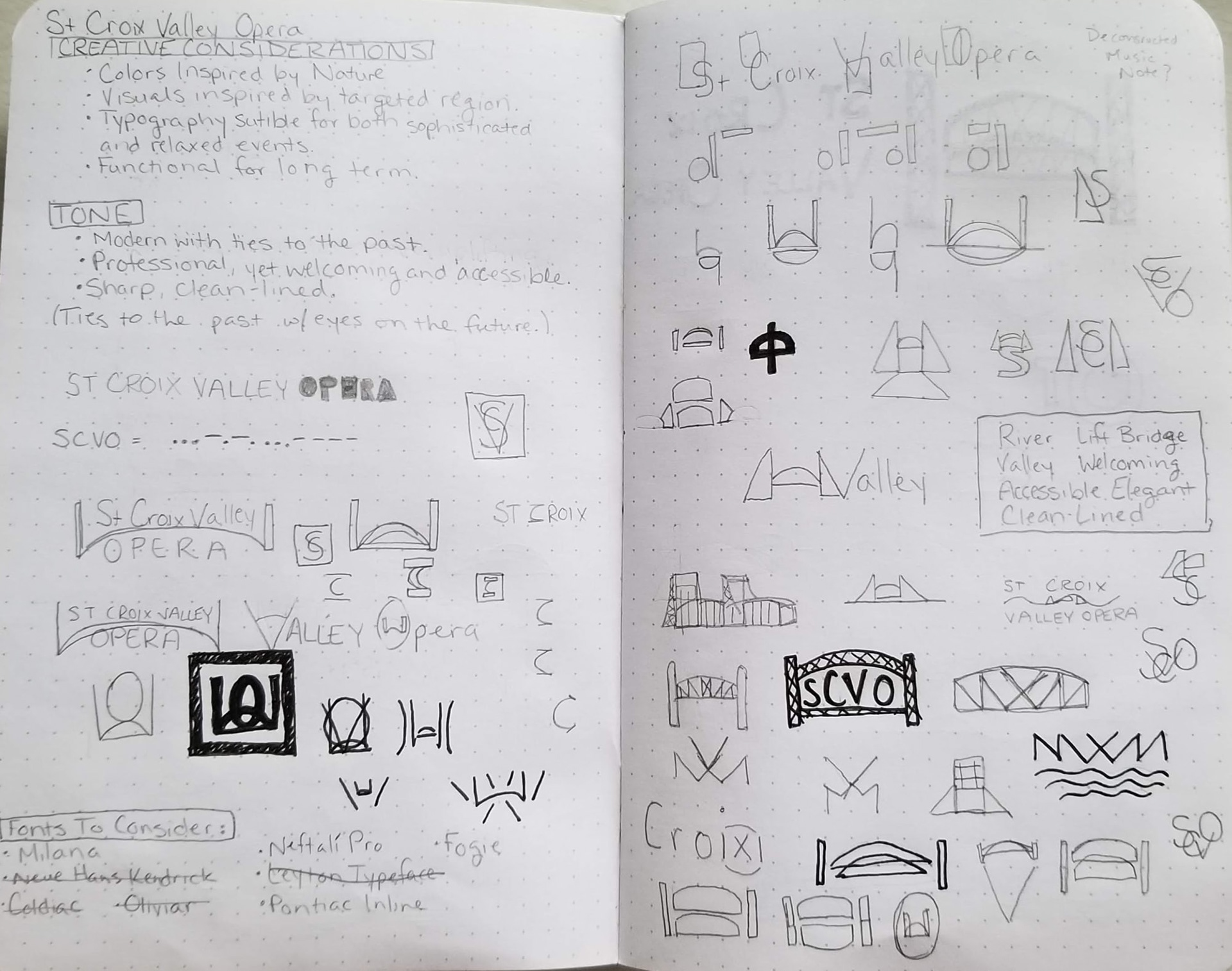 St. Croix Valley Opera (previously Operatunity Theatre) is the realized dream of professional performing artists Obed Floan and Megan Wagner Floan. SCVO is striving to transform the Stillwater/St. Croix River Valley, MN area into a community where future artists can build their careers outside of the traditional cultural centers like New York City and Europe.
SCVO's mission is to produce high-quality musical performances in the Twin Cities East Metro, specifically the Stillwater/St. Croix River Valley area. These performances will serve to enrich the arts culture and assist local emerging artists in advancing their career by performing along side experienced professionals.
SCVO's vision is to transform the Stillwater and the surrounding area into a cultural center home to a vibrant community of emerging and professional performing artists.
SCVO's primary target persona is "Dale Grandkids,"
a married, middle-aged grandfather with an annual income of $140,000. Although he frequents the theatre only a few times per year, he views the outing as an "event", and is willing to spend more lavishly on a single evening's entertainment. 
Dale's choice of show is heavily influenced by newspaper reviews, word of mouth, and recommendations by his children. He also sees his ticket purchase as an investment in local culture for future generations of his family, as he values organizations based in professionalism and education. Dale remembers these organizations when making larger, long-term contributions, as well as personal endorsements through recommendations to colleagues.
In order to successfully reach "Dale Grandkids," SCVO will also need to reach his children and media outlets such as Minnesota Public Radio, and local newspapers.
St. Croix Valley Opera was looking for a branding identity that would work in both formal and elegant settings,
conveying a sense of professionalism, welcoming, and accessibility through strong, bold elegance.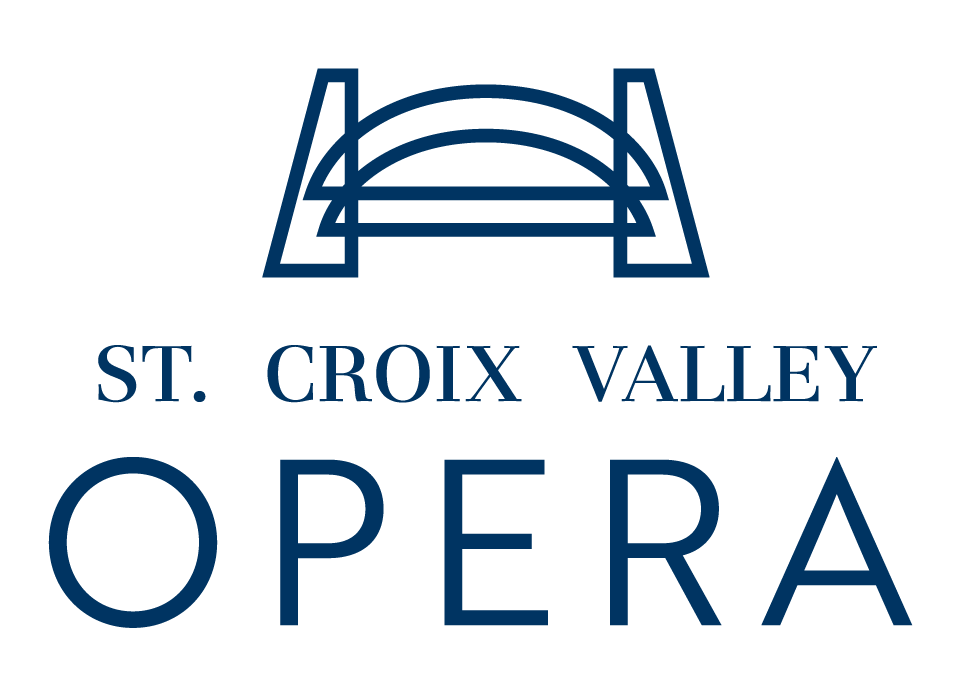 Mark:
The mark is the heart and soul of this logo. Inspired by the Stillwater Lift Bridge, this mark is derived from the seven arches connecting Minnesota to Wisconsin. This bridge is iconic to the region, and therefore, a very appropriate reference to connect with the area's community. The abstract form of the bridge allows for distinction from other area businesses referencing the same icon.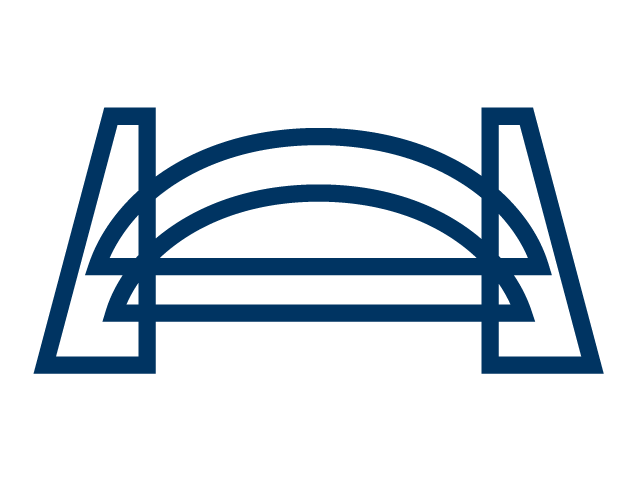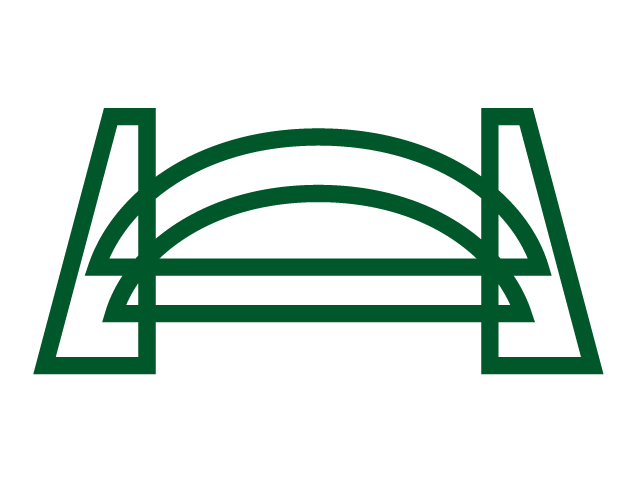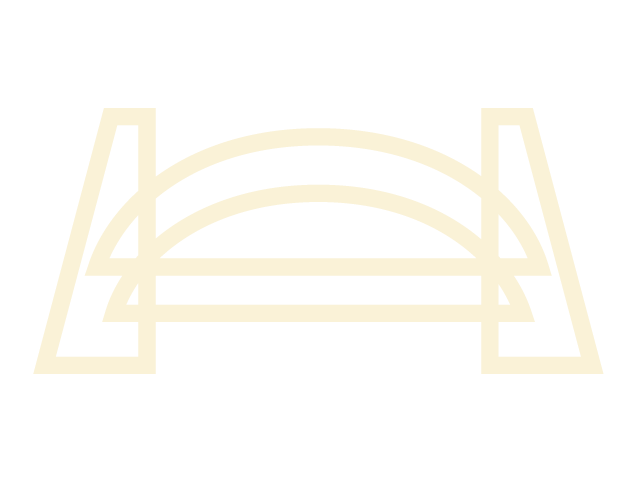 Typography:
The blend of "traditional" serif font and "modern" sans serif font is a great way to visually link the past to the future, the old with the new, or in SCVO's case, existing professionals with emerging artists. This combination will also be effective in drawing the attention of both "Dale Grandkids" and his children, who he turns to for arts entertainment advice. This combination of serif and sans serif also evokes a sense of sophistication, while still seeming approachable.

Color:

The primary color palette was unintentionally developed before the logo design began. Through the discovery phase, it became evident blue and green, supported by neutral earth tones, would be the ideal combination for SCVO. Blue presents strength, dependability, professionalism, has a calming affect, and is associated with being the best ("blue ribbon"). Green invokes feelings of quality, harmony, wealth, and prosperity (and by association, luxury). Both of these colors have strong connections to nature and the earth, strongly supporting SCVO's flagship event, "Opera on the River".

All of these elements work together to provide St. Croix Valley Opera with a sharp, clean-lined visual identity, able to support every aspect of their mission, now and in the future.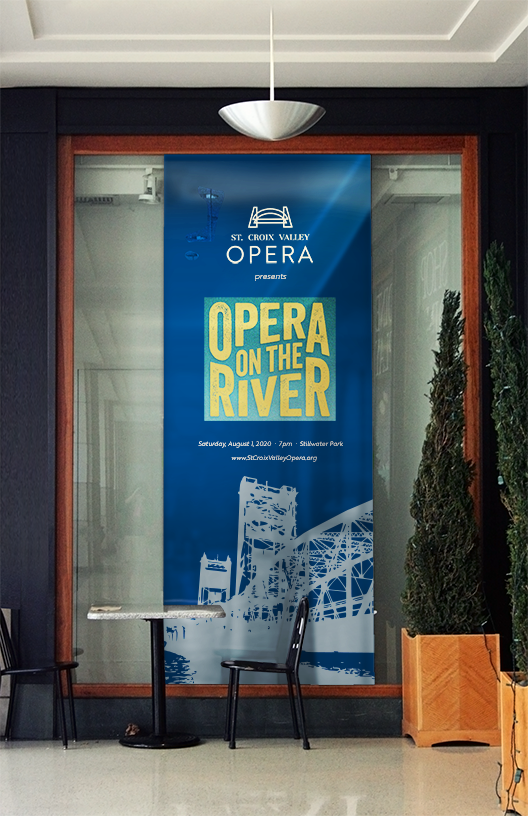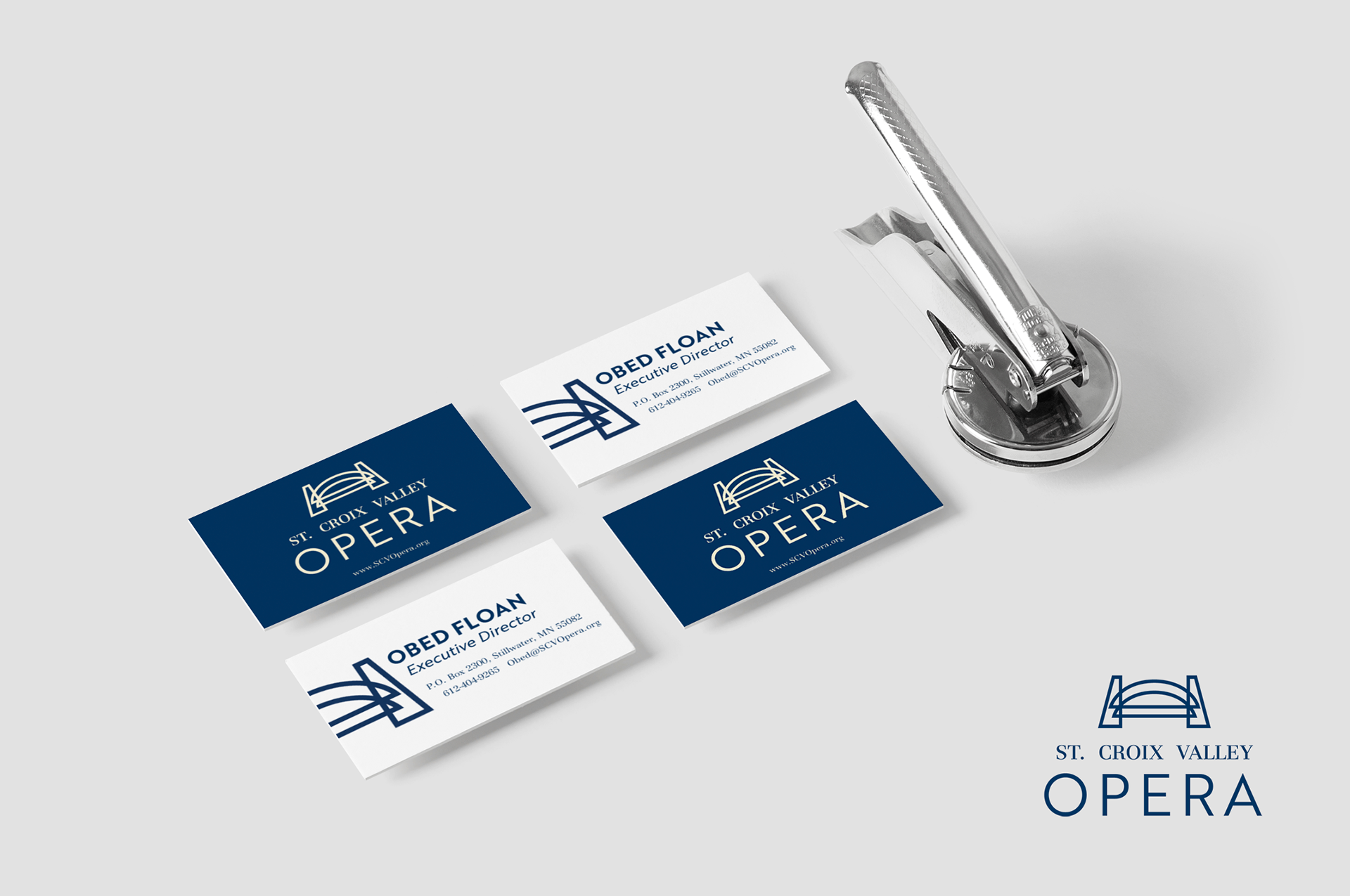 BUSINESS IDENTITY AWESOME?
(WITH NO OBLIGATION, OF COURSE)