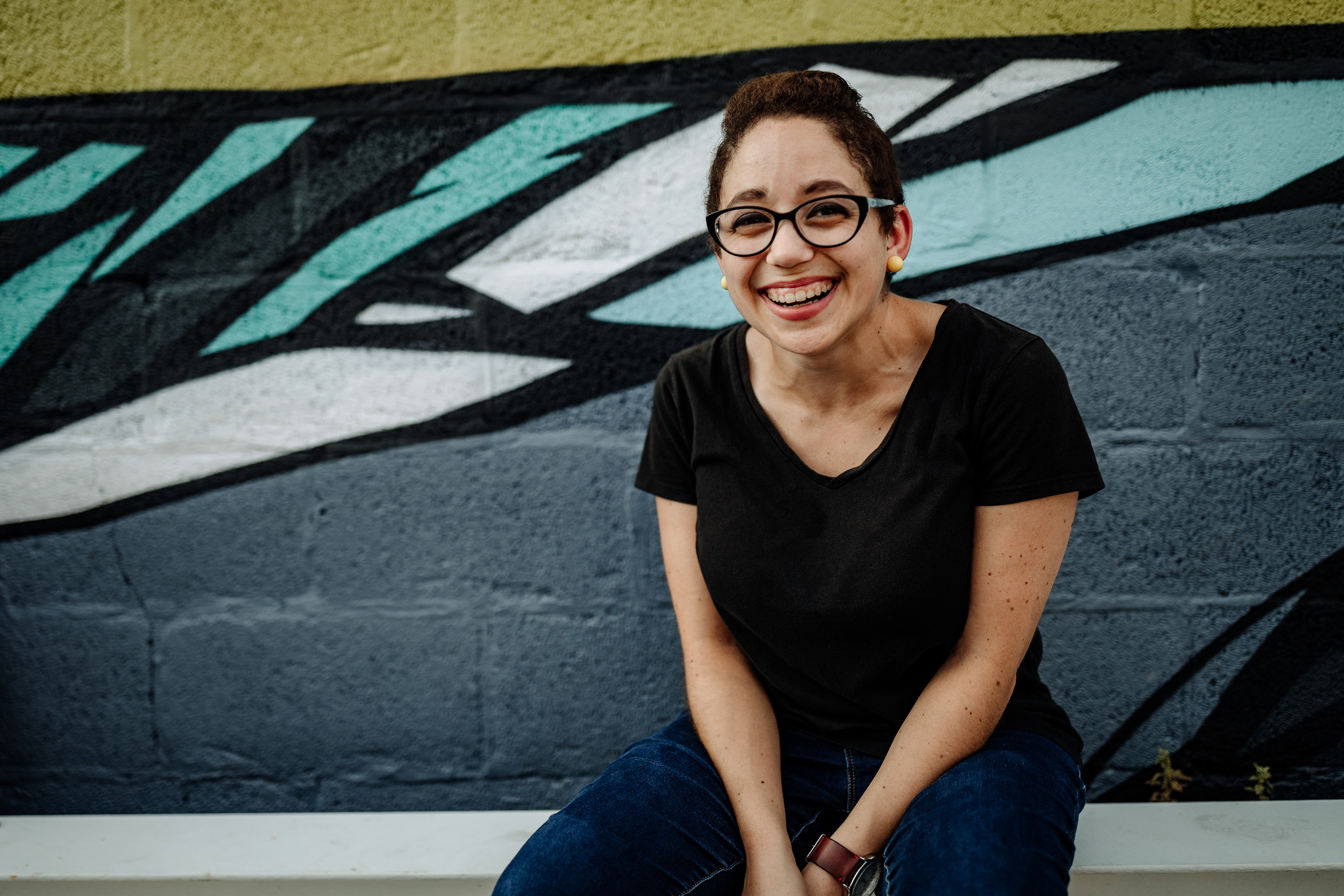 See that girl?

Y
ep, that's me, Rebekah, enjoying a moment where I felt most like myself.
The Outfit: Black v-neck tee. Skinny, ankle-length jeans. Yellow acrylic earrings. Leather-banded watch. Gray knock-off Converse. Mid-century-inspired glasses. Pixie-cut hair.
The Setting: A beautiful mural, painted by a
local artist
, in the heart of my hometown, Easton, PA. Not to mention, the color palette is basically the theme for my life.
These factors combined brought on a pure, uninhibited sense of identity and confidence in who I am as a strong, creative woman, working to leave an impact in this world. How?
By PROVIDING EMOTIONALLY-COMPLEX HUMANS SIMPLE, AUTHENTIC WAYS TO SAY WHAT WE MEAN, AND MEAN WHAT WE SAY - WITH CREATIVITY AND WITHOUT CLUTTER.